Gyrofocus Gas
Rotating suspended central gas model
Today, this model with multiple international and prestigious awards proposes gas as fuel.
Led through the flue, the gas – natural gas or propane – creates genuine flames in the ceramic logs.
Operated with a remote control, odourless and without parti- cle emission, this icon finds its place inside individuals' homes as well as hotels and restaurants.
Discover here the icon reinvented
Fuels
Other fireplaces
See all products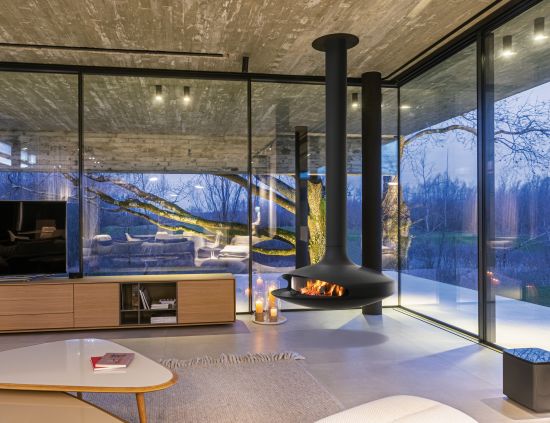 central glazed wood fireplace with suspended and pivoting hearth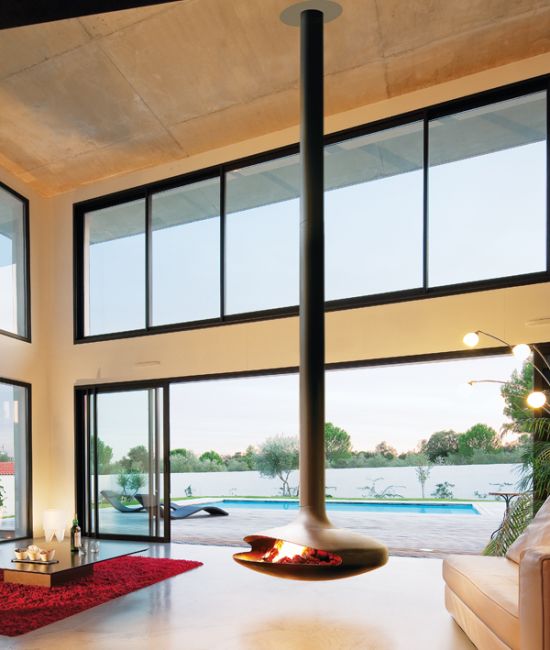 central, suspended and rotating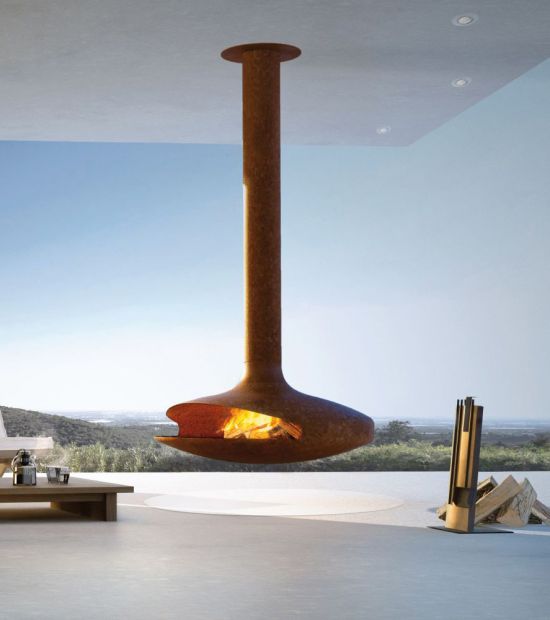 outdoor model suspended and pivoting