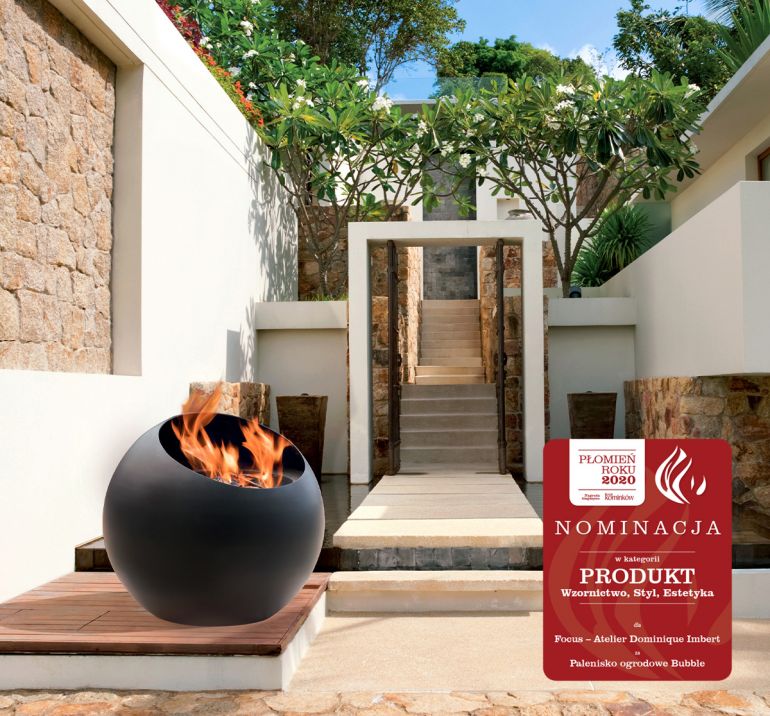 Bubble brazier : Outdoor design nominated!
The Focus Outdoor rangescoffs at the usual codes by combining style and heat-resistance.
The Bubble is the latest brazier and it celebrates conviviality in its own way by displaying nice, plain and elegant curves.
Swiat Kominków Poland magazine pays tribute to the original design of the Bubble by selecting it for the 2020 Flame of the Year award in the Product-Design-Style-Aesthetics category.

A recognition shown towards the original design of our latest Focus brazier.