FILIOFOCUS Mural
wall glazed fireplace
Stylish, elegant, functional.
The pure lines of the hood emphasised by the curved fire basin allow this self-supporting wall model to effortlessly grace many types of interiors.
Learning to read between the flames
is as important as understanding how to read between the lines
Discover this model in augmented reality
Characteristics
characteristics wood-burning version
This self-supporting wall fireplace is equipped with three curved glass panels (two are fixed and one slides open) that act as a fireguard. A heat recuperator takes up two-thirds of the hood, providing exceptional heat exchange.
Flue and other adaptation parts are made to measure
Paint: matt black


Dimensions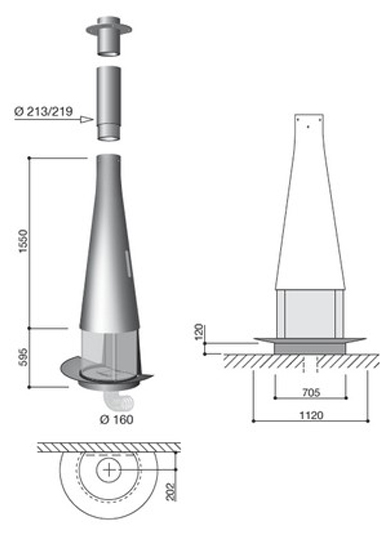 characteristics gas version
In the gas version of this model, 1/3 of the diameter of the hearth is open, and the other 2/3 are closed by 2 fixed glass panels.
These models are supplied with a raised base (height: 255 mm) that houses the electronic mechanism for the burner as well as the gas supply system.
Operated by remote control (lighting, programming, adjustment, etc.)
Batteries allow continued operation in case of a power cut
Combustible : natural gas or propane
Decorative logs or ceramic pebbles
Flue and other adaptation parts are made to measure
Paint: matt black (standard) or white (optional)
Guaranteed efficiency with a minimum distance of 5 m between the burner and the terminal (at the extremity of the flue outlet)
The gas burner must be connected by a licensed gas installer.
Performances
nominal heat input (natural gas version)
consumption (natural gas version)
nominal heat input (propane)
Make a quote request
Dimensions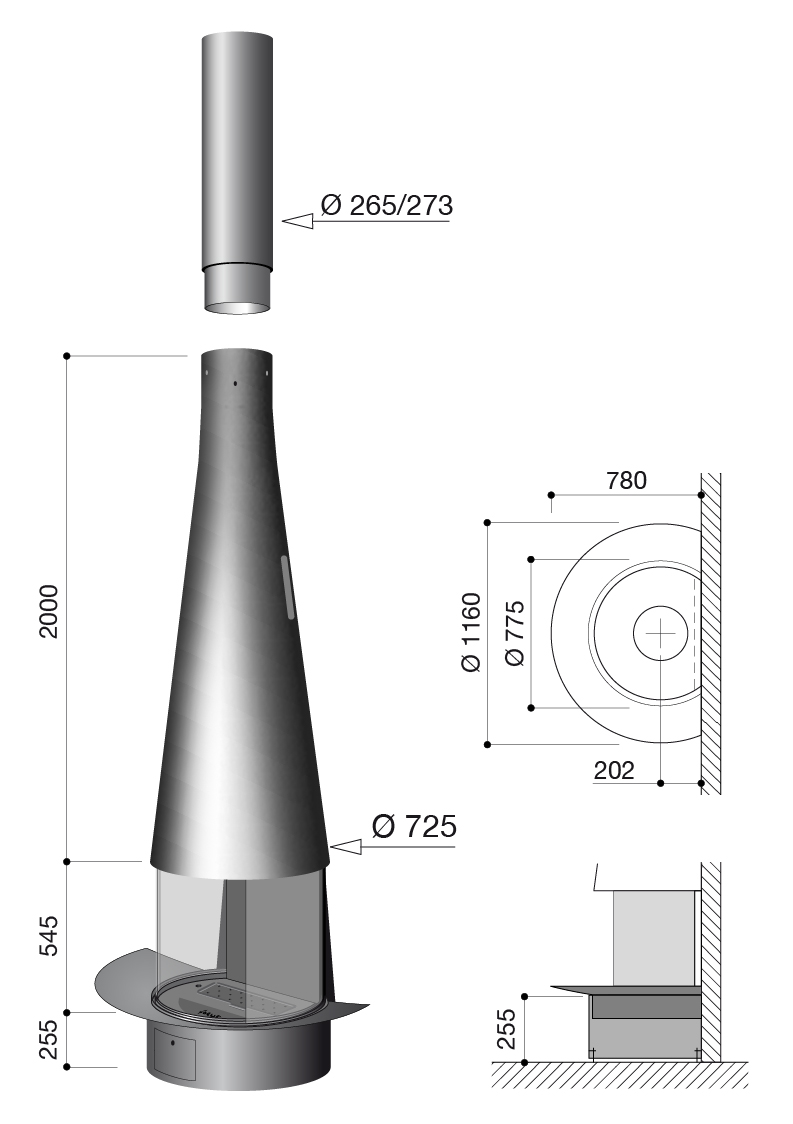 Performances
nominal heat input (natural gas version)
consumption (natural gas version)
nominal heat input (propane)
Dimensions